Technical Tour
Registration for this tour is now closed.
6th Oct. 2023, Fri (Day 1)
<For participant (Day 1)>
General Education & Training Center
The General Education & Training Center of Tohoku Electric Power Network Co., Inc. was established in 1990 as a center for human resource development, and every year it welcomes approximately 40,000 trainees and trainers for various training programs and skill competitions to train professionals in the electric power industry.
In addition to the main training building, practical training building, and dormitory building, the institute has facilities that are almost identical to real facilities, including distribution, transformation, and transmission facilities that make up an electric power system, as well as simulators for power supply and information and communication, which enable training in the construction, maintenance, and operation of power system facilities.
In addition, there is a "Safety Culture Transfer Room," a safety awareness facility where visitors can learn about the response to the Great East Japan Earthquake, efforts to pass on skills, and examples of accidents and problems caused by human factors and industrial accidents in the past. The room serves as a base for sharing past experiences and history and promoting a culture of safety.
Here you will also find some of this company's major construction projects and works.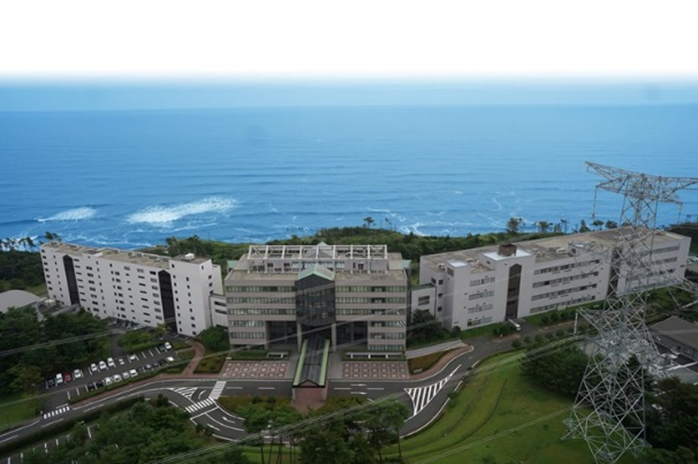 Panoramic view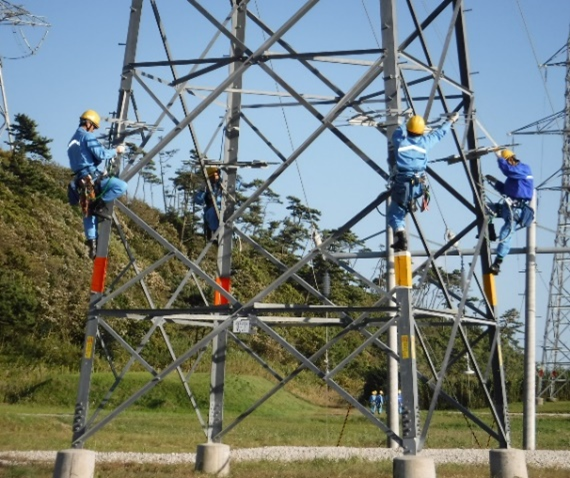 Transmission line training facilities
Photo Credit: Tohoku Electric Power Network Co., Inc.
TEPCO Decommissioning Archive Center
The TEPCO Decommissioning Archive Center, operated by Tokyo Electric Power Company Holdings, Inc. opened in November 2018.
Here, visitors can learn about the facts of the 2011 the Accident at TEPCO's Fukushima Daiichi Nuclear Power Station, lessons learned and reflections on the accident, and the current status of the decommissioning project.
A video theater showing the nuclear accident and response from the time of the earthquake and a series of exhibits provide visitors with detailed information on the situation at the time of the accident and the progress of the decommissioning of the plant.
Currently, the trend of discharging ALPS Treated Water into the sea is also attracting attention in Japan.
The facility is designed to preserve the memories and records of the accident and to share the lessons learned and reflections on how to prevent such an accident from happening again, both internally and externally.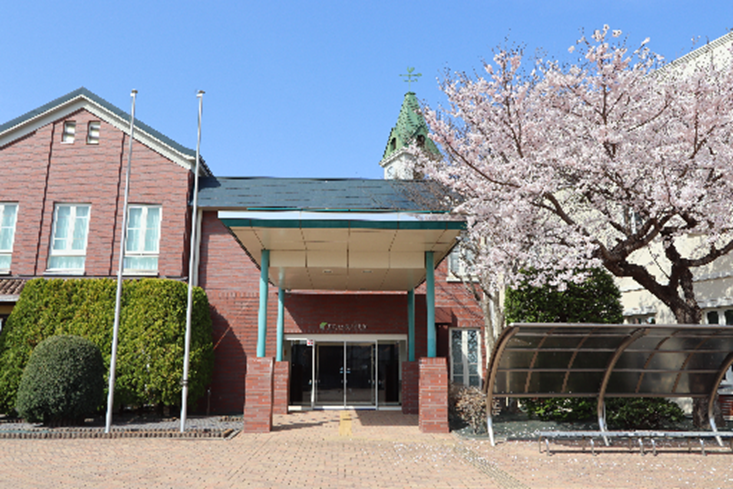 Exterior view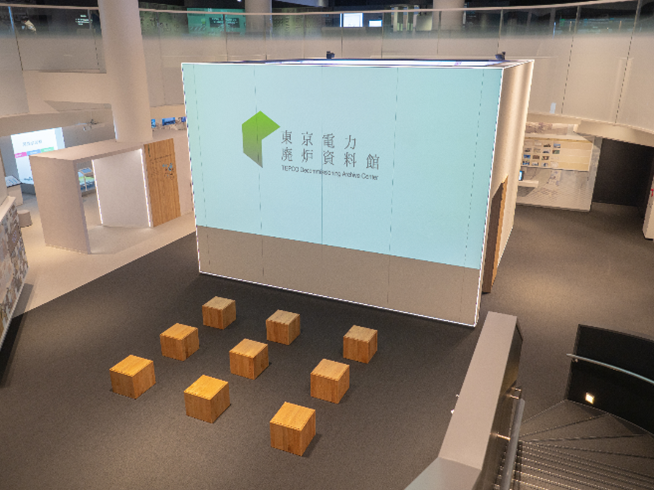 Inside the facility
Photo Credit: Tokyo Electric Power Company Holdings, Inc.
<For companion (Day 1)> This itinerary is for companions only.
To Aizuwakamatsu, Fukushima

This tour will visit Aizu Wakamatsu, which is located in the inland area of Fukushima Prefecture and is known as a historical tourist destination since ancient times. First, we will visit Tsurugajo Castle, the symbol of Aizu Wakamatsu City. The castle was built about 600 years ago and is known as a famous castle that withstood a fierce one-month battle during the Boshin War※1. For lunch we will have "Wappa-meshi", a traditional local dish of the Aizu region. After lunch, we visit the Aizu Buke Yashiki, which consists of the restored Saigo Residence of the 230,000 Goku※2 Aizu domain, historical houses, and a museum. Here, visitors can try their hand at painting Akabeko, a local toy in the shape of a cow that is popular as a good-luck charm. (Please bring back the painted Akabeko as a souvenir.)
※1 The Boshin War was the last civil war in Japan, in which the old shogunate forces and the new government forces fought fiercely. Aizu resisted as an old shogunate army until the end, but finally surrendered.
※2 Goku is a unit of territory expressed in rice
The schedule after this tour is the same as the participants' tour.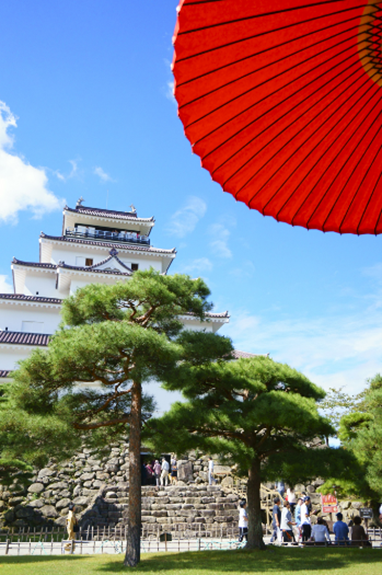 Tsurugajo Castle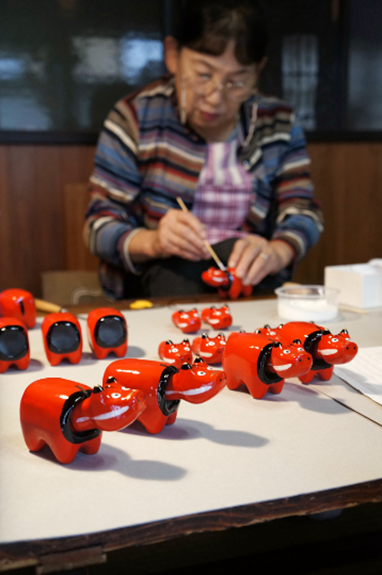 Akabeko Painting Experience
Photo Credit: Fukushima Prefectural Tourism and Product Exchange Association
7th Oct. 2023, Sat (Day 2)
<Common to all>
Hitachi Origin Park
Hitachi, Ltd. has been in business for more than 110 years under the corporate philosophy of "Contributing to society by developing superior, original technologies and products.
In November 2021, Hitachi opened the Hitachi Origin Park in Hitachi City, Ibaraki Prefecture, where the company was originally founded.
The Hitachi Origin Park is a corporate museum consisting of four facilities: The Odaira Memorial Museum, which presents the corporate philosophy of Hitachi, Ltd. and the history of its efforts to solve social problems; the "Founders' Hut," a restored workshop of the time; the Omika Golf Club; and the Omika Club, a clubhouse.
The "5-Horsepower Induction Motor," a founding product exhibited in The Odaira Memorial Museum, has been designated an Important Cultural Property of Japan for its high scientific value in the history of industrial technology as a machine that laid the foundation for domestic production of electric machines.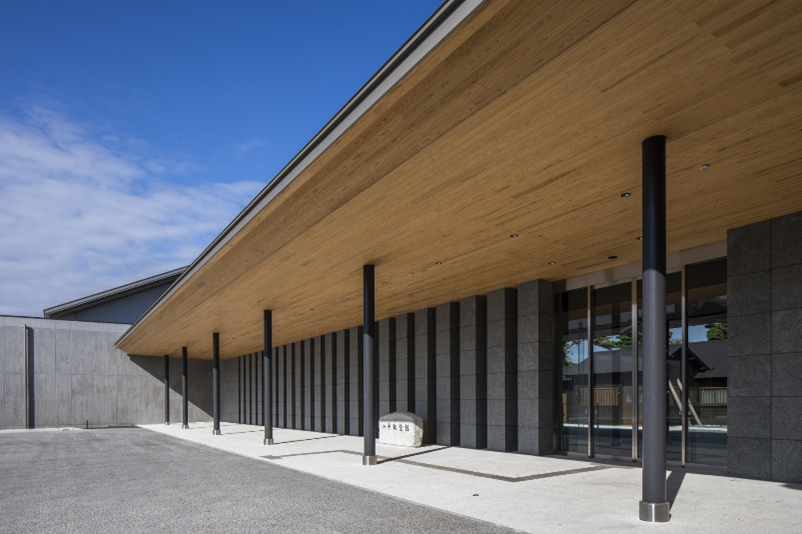 Exterior view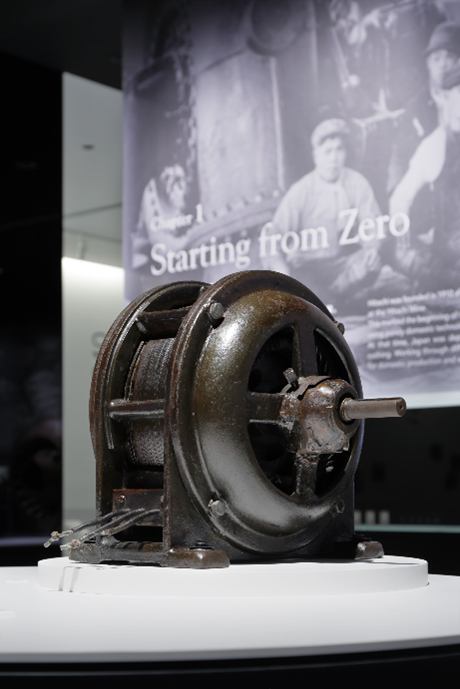 5-Horsepower Induction Motor
Photo Credit: Hitachi, Ltd.
In addition, on the evening of the first day, we will visit "Spa Resort Hawaiians" in Iwaki City, Fukushima Prefecture.
Iwaki City once thrived on coal mining, but was on the verge of extinction when demand shifted from coal to oil in the 1950s and later. After that, however, Iwaki City has achieved urban revitalization through tourism by creating a Hawaiian-themed resort. The positive, smiling hula girls have been used as models for Japanese movies. Enjoy a buffet dinner and a hula dance show. We will stay at "J Village" for the night.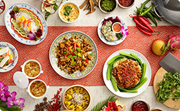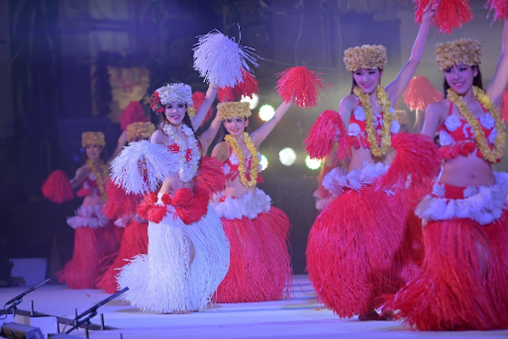 Photo Credit: Spa Resort Hawaiians

The technical tour concludes with a transfer to Narita International Airport in the Tokyo metropolitan area and finally to Tokyo Station. We will guide you with the spirit of Japanese hospitality. We look forward to seeing many of you.

The participation fee is 28,000 JPY per person.
Maximum number of attendees is 40.
Tours can be registered from 1 May.
Please register on AMARYS portal:HERE ->

Note
This tour starts in Sendai and ends in Tokyo. Please note that this tour does not return to Sendai.
The scheduled arrival time at Narita International Airport is 15:00 and at Tokyo Station is 16:20 on October 7. (It may be delayed due to traffic conditions as it is a bus transportation. Please allow plenty of time for your flight.)
Accompanying persons may also choose to go sightseeing in Aizuwakamatsu City as part of the itinerary on October 6 (Day 1). Please indicate your preferred itinerary on the application page.
The participation fee of 28,000 yen includes accommodation.
Due to the limited number of twin rooms available, participants attending alone will be accommodated in single rooms.
For two participants, you can choose a "twin" or "single for each person" room. No refund will be given for the difference in the number of rooms in either case of "1 twin room" or "2 single rooms".
Please note that due to the number of twin rooms available, any guest may be asked to move to a single room. We appreciate your understanding.
Please wear comfortable walking shoes and clothing.
If there is anything you cannot eat on the day of the tour due to allergies or religious beliefs, please indicate this on the application page. Please be advised that in certain circumstances, we may not be able to accommodate your request. Thank you for your cooperation in advance, it is greatly appreciated.