Factory Tour
Registration for this tour is now closed.
2nd Oct. 2023, Mon
Kitanihon Electric Cable Co, Ltd. –The Funaoka Factory
Kitanihon Electric Cable Co, Ltd. is a manufacturer that manufactures and sells distribution lines and overhead power lines as a member of the Tohoku Electric Power Group.
It was established in 1946, immediately after World War II, for the purpose of post-war reconstruction and the supply of recovery materials.
"Kitanihon" in the company name means North of Japan. We have been working on the development of electric conductor and cable technologies to overcome severe climates such as snow damage and lightning damage, which are characteristic of the region.
The Funaoka Factory you can see is the main manufacturing base. Located south of Sendai City, the hub city of Tohoku, it can be said that it is a warm and comfortable area in Tohoku region, which is known as a snow country.
During the factory tour, you will see the main manufacturing processes such as copper and aluminum conductor drawing and stranding. In addition, we plan to introduce products such as overhead transmission lines (SBACFR, LN-SBACSR, ACSR/GSR) and explain the results of surveys on the corrosion status of removed conductor.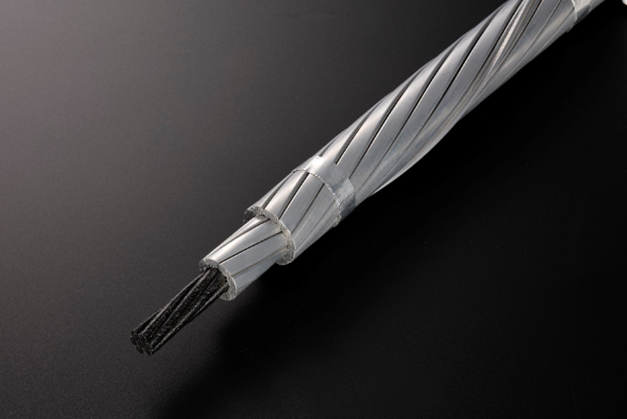 ACFR
Aluminum Conductor Fiber Reinforced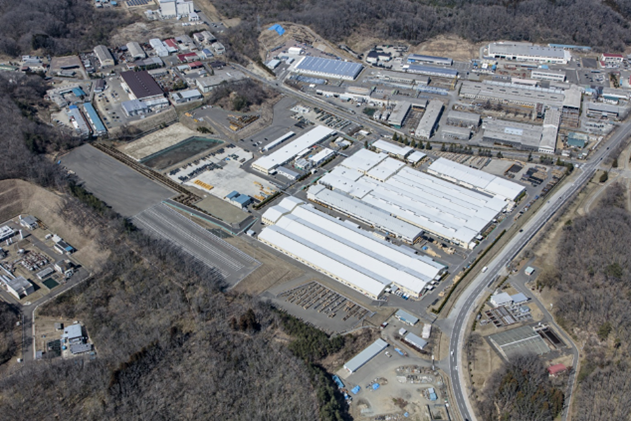 The Funaoka Factory
Photo Credit: Kitanihon Electric Cable Co, Ltd.
DENRO CORPORATION –The Tohoku Factory
DENRO CORPORATION is a diversified engineering company with three divisions: the Steel Structural Division, whose main products are steel towers, the Plant Division, whose main products are industrial machinery and equipment for surface treatment, heat treatment, etc., and the Job Galvanizing Division for steel products. Above all, since we have many of steel tower engineers, the strength lies not only in the manufacture of steel towers, but also in a wide range of comprehensive tower engineering services, including tower design, structural analysis, full-scale loading tests, development of new structures/construction methods, diagnostics/life extension measures, for existing steel towers, etc.
For the steel structural business, the company has two steel tower factories in Japan, one in the east and the other in the west, with a combined production capacity of 40,000 metric tons/year of both angle steel towers and steel pipe towers. Even if one factory stops production due to a natural disaster, etc., the other factory can make up for it, and we have maintained a stable supply by having two production hubs.
The Tohoku Factory to be visited for this tour is the eastern base of the steel tower factory started operation in 1992. It is located in Soma City, Fukushima Prefecture, about 40 minutes south of Sendai Airport by car. You can see the different operations with the machines, equipment, and cranes designed and manufactured by the Plant Division such as an automated angle steel processing line, automatic welding equipment for forged flanges, plate laser processing machines, and hot dip galvanizing equipment. Most of these operations are performed automatically based on data transmitted from 3D-CAD systems. For surface treatment, in addition to hot dip galvanizing, phosphating, and painting can be performed in the factory.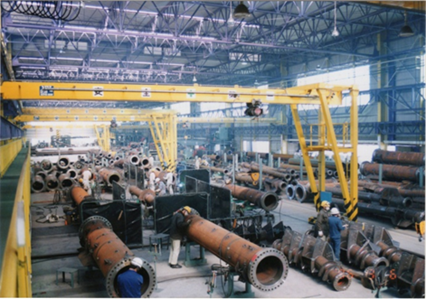 Inside view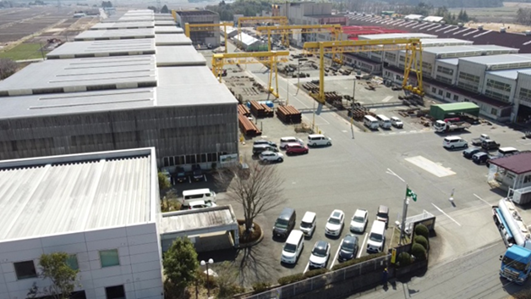 The Tohoku Factory
Photo Credit: DENRO CORPORATION
This factory tour will introduce you to Japan's proud power transmission technology.
We look forward to seeing many of you there.
The participation fee is 2,000 JPY per person.
Maximum number of attendees is 20.
Tours can be registered from 1 May.
Please register on AMARYS portal:HERE ->

Note
We do not allow visitors who work for other companies in the same industry or related companies to visit our facilities. (transmission line conductor manufacturer,tower manufacturer)
We may ask you to cancel your visit after you have applied. We appreciate your understanding.
No recording, videotaping or photographing with cell phones, video cameras, etc. is allowed in the factories visited.
Please wear comfortable walking shoes and clothing.
If there is anything you cannot eat on the day of the tour due to allergies or religious beliefs, please indicate this on the application page. Please be advised that in certain circumstances, we may not be able to accommodate your request. Thank you for your cooperation in advance, it is greatly appreciated.